7:59 AM 9/22/2023 - Menendez Bill Seeks Ban on U.S. Military Aid to Azerbaijan ... Armenian PM hopes ethnic Armenians can remain in Nagorno-Karabakh ... Azerbaijan sees possible amnesty for Karabakh fighters ... Azerbaijan sends food, other aid to Nagorno-Karabakh after ending an offensive against Armenians - The Associated Press ... Chaos and Crisis as Azerbaijan Attacks Nagorno-Karabakh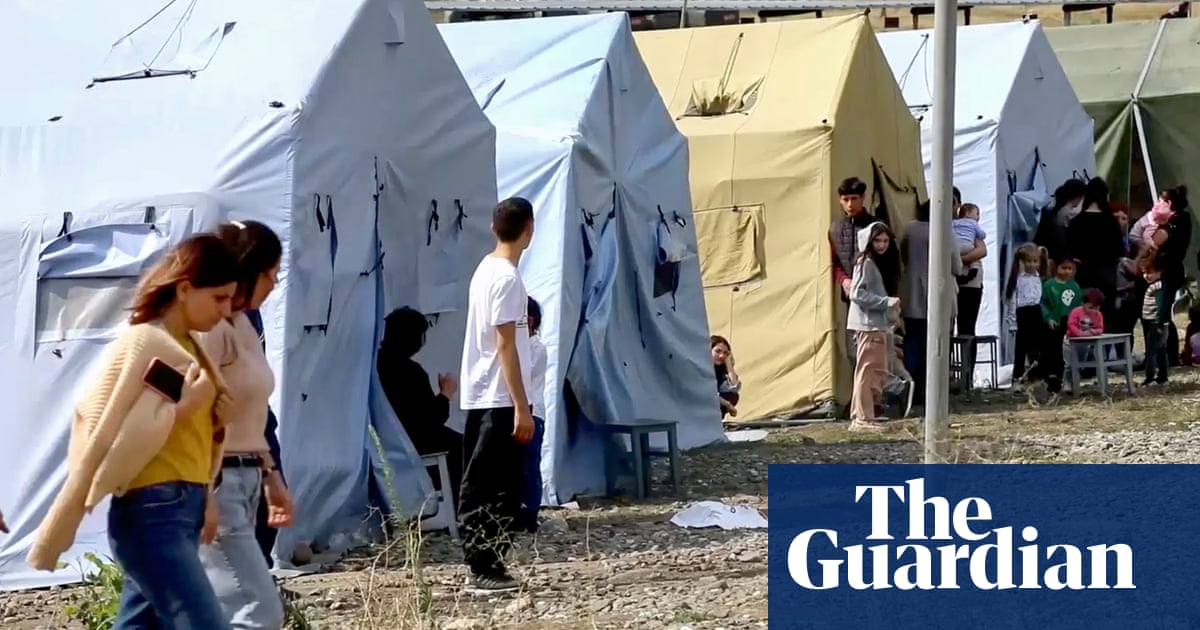 Armenia's prime minister, Nikol Pashinyan, has expressed hopes that ethnic Armenians can stay in Nagorno-Karabakh amid fears that Azerbaijan, which says it controls the region after a military offensive this week, is seeking to push out tens of thousands of people.
Speaking during a government meeting in Yerevan, Pashinyan said Armenia would welcome ethnic Armenians who lived in the breakaway region but mass resettlement would only happen if it became impossible for Karabakh Armenians to remain there.
About 120,000 ethnic Armenians live in the South Caucasus enclave, which is recognised internationally as part of Azerbaijan but had largely been under ethnic Armenian control since 1994.
Selected Articles - The News And Times - 7:59 AM 9/22/2023