Russian War Report: New fires and alleged sabotage operations across Russian territory - Shared Links
Russian War Report: New fires and alleged sabotage operations across Russian territory | Post Link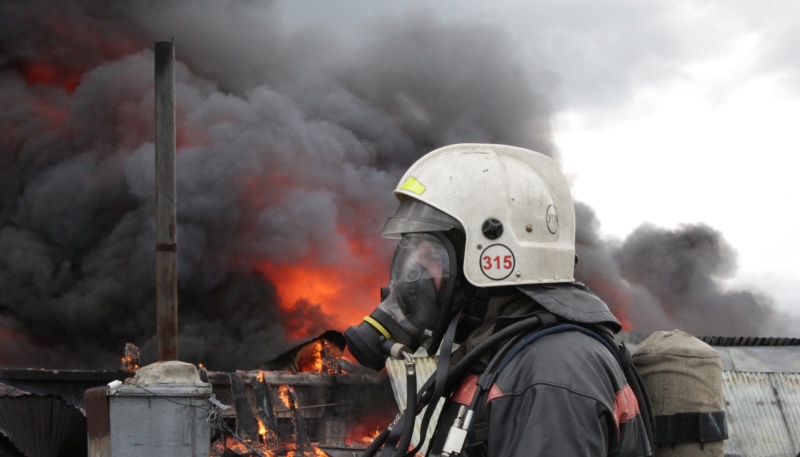 As Russia continues its assault on Ukraine, the Atlantic Council's Digital Forensic Research Lab (DFRLab) is keeping a close eye on Russia's movements across the military, cyber, and information domains. With more than seven years of experience monitoring the situation in Ukraine, as well as Russia's use of propaganda and disinformation to undermine the United States, NATO, and the European Union, the DFRLab's global team presents the latest installment of the Russian War Report.
Security
New fires and alleged sabotage operations across Russian territory
Tracking Narratives
Russian media presents civilian evacuation from Mariupol as Putin's success and Zelenskyy's failure
Pro-Kremlin Telegram exploits Ukrainian reporting error
Russian Telegram channel undermines Ukraine-Poland relations with an apparently forged letter
Kremlin increases video content as a source for spreading disinformation and propaganda
Ukraine accuses Georgia, Armenia, and Azerbaijan of negotiating with Russia to re-export Russian products
New fires and alleged sabotage operations across Russian territory
Over the past several days, numerous strategic facilities on Russian territory have caught fire. The reason of the fires in most cases were not officially confirmed, though many of them are suspected to be sabotage operations. At the same time, Siberia is experiencing massive seasonal wildfires, which Russia has lacked enough manpower to keep under control.
On May 3, videos surfaced showing a massive warehouse caught fire in Bogorodskoye, northeast of Moscow. Russia's Ministry of Emergency Situations also provided photos showing the scale of the fire, which reportedly spanned an area of more than three hectares. The warehouse was reportedly leased by the Prosveshchenie publishing house, which manufactures most of Russia's school textbooks. That same day, another video showed a polyethylene waste storage area burning in the region of Krasnoyarsk. The fire, which reportedly spanned around 500 square meters, was also covered by Kremlin media.
On May 2, videos captured a fire at a munitions factory facility in Perm, near the Ural Mountains, roughly 1,500km east of Moscow. The factory reportedly manufactured Grad and Smerch rocket munitions, which have played a significant role in destroying cities in Ukraine. And on May 1, videos documented fuel-oil tanks burning in Mytishchi. The location of the fuel depot is reportedly only thirty minutes from the Kremlin.
On April 30, a GRES-2 120-megawatt coal-fired power plant was reportedly sabotaged and caught fire in the Sakhalin region of the Russian far east. A video captured the massive destruction at the plant.
Meanwhile, photos surfaced on May 1 suggesting that a railway bridge in Russia's Kursk region was destroyed due to sabotage. The bridge reportedly was used to transport Russian troops and military equipment to Ukraine. Kremlin media outlet RIA Novosti reported on the incident without providing the cause of the "partial collapse."
At the same time, Siberia is currently experiencing massive seasonal wildfires. Videos that surfaced on May 2 captured the enormous scale of the wildfires. Ukrainian journalist Denis Kazansky reported that the fires continue to burn as there is no one to put them out, because the military unit responsible for extinguishing fires in the region is currently fighting in Ukraine. But Russian officials insist they had extinguished more than six hundred fires encompassing 37,000 hectares nationwide as of last week.
—Lukas Andriukaitis, Associate Director, Brussels, Belgium
Russian media presents civilian evacuation from Mariupol as Putin's success and Zelenskyy's failure
Ukrainian and Russian officials reported that around one hundred civilians evacuated from the Azovstal steel works in Mariupol over the weekend of April 30. The evacuation was carried out in collaboration with the United Nations and the International Committee of Red Cross after UN Secretary-General Antonio Guterres visited Moscow and Kyiv the previous week.
On May 1, the Russian Ministry of Defense wrote that eighty civilians had been evacuated from Azovstal "thanks to the initiative of Russian President Vladimir Putin." The statement claimed that evacuated civilians who "express a wish to go to regions under Kyiv regime control will be passed over to the UN and the International Committee of the Red Cross."
This came less than an hour after Ukrainian President Volodymir Zelenskyy tweeted on Twitter that an initial group of one hundred civilians had been evacuated. "Tomorrow we'll meet them in Zaporizhzhia," Zelenskyy wrote. "Grateful to our team! Now they, together with #UN, are working on the evacuation of other civilians from the plant." The UN separately noted that one hundred civilians had been allowed to leave during the first phase of the operation.
According to Reuters, the first batch of civilians arrived in Bezimenne village in the separatist-controlled Donetsk People's Republic. On May 2, Russia's MoD wrote that "eleven liberated citizens" decided to stay in the breakaway territory "voluntarily," while the remaining civilians were passed to the UN and ICRC and were heading to Zaporizhzhia. Ukrainian Military Police posted photos of "over a hundred" civilians arriving in Zaporizhzhia.
Kremlin-owned Sputnik Kyrgyzstan portrayed the evacuation as solely a Russian rescue effort. Another Kremlin outlet, Vesti.ru, misleadingly wrote that Zelenskyy acknowledged the civilian evacuation from Azovstal "three hours later," even though Zelenskyy's tweet that came out an hour prior to the Russian MoD report about the mission. RIA Novosti, meanwhile, published comments by Azovstal employee Natalya Usmanova, who said that the Ukrainian military were not allowing civilians to leave the steel works factory after the corridor was announced. Usmanova was also cited by the BBC in Russian, which gave the additional context that that she came to hide in the factory bunker voluntarily but was not allowed to exit, as "the shelling was so intense that there was no oxygen by the exit of the bunker." People "were afraid to go and get a fresh air," she added.
On April 29, pro-Kremlin outlet Voennoe Obozrenie claimed the evacuation is being used by the Ukrainian military to escape the siege and that Zelenskyy was not in control of the situation. The article falsely stated that Zelenskyy is unpopular in Ukraine and would lose support if the military surrendered Avostal. Recent independent polling in Ukraine suggested that Zelenskyy would receive 82.5 percent of votes if a presidential election were held again.
The following day, Russian Duma member Viktor Vodolacky told media without evidence that evacuation corridors "may be used by the West to rescue foreign mercenaries" fighting in Ukraine against Russia.
—Nika Aleksejeva, Lead Researcher, Riga, Latvia
Pro-Kremlin Telegram exploits Ukrainian reporting error
On the afternoon of April 30, Ukrainian Telegram channel News Odesa and information agency UNIAN published a video of a ship presumably hitting a floating mine, with audio commentary remarking, "A Russian ship goes to hell." Both channels, which published within a minute of each other, wrote, "Reportedly it is a Russian ship near Odesa. Waiting for official messages." But their reports were incorrect. Twelve minutes later, News Odesa acknowledged the footage was actually six years old, depicting the deliberate sinking of a decommissioned US ship. UNIAN updated their reporting twenty-one minutes later, also clarifying that the original video was six years old, and the audio had been added recently.
Multiple Ukrainian channels forwarded or copied the message from both channels, then later updated or deleted their initial posts within a short period after realizing the reporting was in error. Several channels provided corrections within minutes of their original publication.
However, pro-Kremlin channels used the reporting error to "prove" that Ukrainian sources intentionally fabricate information. Kremlin-tied Telegram channel Legitimniy published a debunk of the story after News Odesa's correction. Legitimniy claimed that some "media department" made up "victories" for Ukraine because there are no real ones that Ukraine's presidential office could provide to these outlets.
A few hours after the original outlets' corrections, additional Russian Telegram channels entered the debate, blaming the Ukrainian side for intentional fabrications and claiming that it was Ukrainian propaganda. The Russian outlet Izvestia also covered the story. Meanwhile, the War on Fakes Telegram channel, which has become notorious for publishing pro-Russian disinformation framed as fact-checking, released an "investigation" into the incident the following day.
As reporting mistakes are inevitable in the fog of war, it is vital that outlets acknowledge them in a timely fashion and provide corrections. Nonetheless, pro-Kremlin channels took advantage of this particular mistake to spin the narrative that Ukrainian sources should not be trusted in any context.
—Roman Osadchuk, Research Associate
Russian Telegram channel undermines Ukraine-Poland relations with an apparently forged letter
On May 2, Kremlin-tied Telegram channel Gossip Girl published what appears to be a forged document ordering Polish armed forces to prepare airborne units to enter the Ukrainian territories of Lviv and Volyn oblasts and take critical infrastructure objects under their control. The document featured a Ukrainian Intelligence logo, presumably to allege that the agency intercepted it. The document was amplified by a pro-Kremlin propagandist, an open-source research account, and other Twitter accounts. Several accounts doubted its authenticity but shared it anyway.
The document featured multiple elements suggesting its inauthenticity. First, the signature of Polish General Jarosław Mika is wrong and does not correspond with his actual signature. Second, the letter is addressed to Brigadier General Grzegorz Grodzki. According to the document, dated April 27, he is responsible for executing the orders contained within it, even though he has not been the commander of the airborne units in question since April 6. Third, the seals were most likely copy-pasted from another document, as Polish internet sleuths found signs of editing where text overlapped the seals on the second document. The signature of another general was stolen from this source document as well. Notably, Russian foreign intelligence chief Sergei Naryshkin claimed on April 28 that Poland intended to divide Ukraine.
The Telegram channel Legitimate forwarded Gossip Girl's post and claimed without evidence that Ukraine had already agreed with Poland that the latter would move its forces to the Western part of Ukraine to move Ukrainian troops to the frontline in the Eastern part of Ukraine. Legitimate also provided spurious "insider" information that Western countries prevented Ukraine from signing a peace agreement with Russia that would result in the loss of territory. The logic behind Legitimate's claim is that Warsaw would benefit from the partition of Ukraine, annexing the western parts of the country. The Russian narrative that Western neighbors intend to partition Ukraine for their individual gain has been debunked multiple times.
This would not be the first attempt by Russia to attack Polish-Ukrainian relations, as Russia consistently tries to undermine them.
—Roman Osadchuk, Research Associate
Kremlin increases video content as a source for spreading disinformation and propaganda
Amid YouTube's blockage of Russian state-affiliated channels and Russia's threats to ban the platform in the country, Kremlin media is expanding its video output through alternate means.
On its website, the Kremlin-owned RT has launched a section titled "Join the Information Home Guard." The section leads to the Telegram channel Videos in Different Languages, which currently has more than 35,000 subscribers. The channel was created on April 21 and became operational on the same day. In its about section, the channel states, "With your help, we will break through the information blockade around the events in Ukraine. The whole truth in the most important videos from Ukraine in 17 foreign languages. Share these videos with your friends abroad. Join the Information Home Guard!"
Videos with short descriptions are posted in numerous European languages, as well as in Chinese, Turkish, Vietnamese, Persian, and Japanese.
Separately, in an attempt to justify Russia's war crimes in Ukraine, RT released a "documentary" called "Maidan: Turn to War" ("Майдан: поворот на войну"), based on anti-Ukraine disinformation narratives long spread by the Kremlin. First released on March 5, it was promoted by RT Editor-In-Chief Margarita Simonyan on her Telegram channel nearly two months later. "On May 2, 2014, supporters of Euromaidan [the Ukrainian pro-democracy revolution] drowned pro-Russian protests in blood in Odesa," she wrote. "Dozens of people died." She added that "the terrible footage of the massacre" should be sent to "everyone who does not believe in [existence of] nationalism in Ukraine."
The RT video, available in Russian and English, is based on commentaries given by pro-Kremlin actors, including journalists and former officials. It spreads multiple Kremlin narratives, including that Ukrainian ultranationalists had been planning a revolution long before the 2014 Euromaidan protests, and that they were trained and equipped in military camps to suppress pro-Russian sentiments in Eastern Ukraine by killing and robbing Russian-speaking civilians.
The video was uploaded by at least five YouTube channels on May 2. RT also promoted the movie that same day using more than fifteen different VK communities to amplify the content.
—Eto Buziashvili, Research Associate, Washington DC
Ukraine accuses Georgia, Armenia, and Azerbaijan of negotiating with Russia to re-export Russian products
On May 1, the Ukrainian MoD's Chief Directorate of Intelligence said that Moscow is negotiating with Georgia, Armenia, and Azerbaijan to re-export Russian products to international markets. According to the statement, the supply is planned to be made under the guise of Georgian, Armenian, and Azerbaijani products to avoid international sanctions. It also claimed that two hundred companies have already been registered for this purpose in the three countries.
The Ukrainian MoD statement also said that Moscow plans to organize the production of component parts for the military and dual-use purposes in Collective Security Treaty Organization (CSTO) member states. The CSTO is currently comprised of Armenia, Belarus, Kazakhstan, Kyrgyzstan, Tajikistan, and Russia. According to the MoD statement, Armenia has created favorable conditions for Russian companies to do business there, especially in the IT sector.
Irakli Kobakhidze, chairman of the ruling Georgian Dream party, commented that the MoD statement lacked evidence. "This is another sad case when such a statement is spread by the Ukrainian authorities without facts," he said. "It also has a very simple reason – people who are in the radical opposition here [in Georgia], are in power there [in Ukraine]."
Previously on April 4, the Ukrainian MoD accused Georgia of allowing Russia to smuggle illegal goods through its territory. Georgian authorities promptly denied the allegations.
—Sopo Gelava, Research Associate, Tbilisi, Georgia
Related Experts: Eto Buziashvili, Sopo Gelava, Roman Osadchuk, Lukas Andriukaitis, and Nika Aleksejeva
Image: File photo of Russian firefighter. (Source: EMERCOM)
Read the whole story
· · · · · · · · · · ·
Former German Chancellor Gerhard Schroeder is quitting his post as chairman of Russian state-owned oil company Rosneft PJSC after widespread calls for him to cut ties to Russian President Vladimir Putin over the invasion of Ukraine.
Schroeder, a Social Democrat like current Chancellor Olaf Scholz, led the ruling coalition with the Greens from 1998 to 2005. He has become an embarrassment for his party after refusing to distance himself from Putin and give up lucrative jobs with Russian state-owned energy companies.
Rosneft said in a statement Friday that the 78-year-old Schroeder had informed the company he was unable to extend his tenure. According to Rosneft's corporate rules, it was due to end next month, when the company holds its annual shareholder's meeting that will vote on candidates for the board.
It remained unclear whether Schroeder will also give up his job as chairman of the shareholder committee of Nord Stream AG, which built a Russia-to-Germany gas pipeline that Scholz halted in February.
Scholz as recently as Thursday increased the pressure on Schroeder to step down from the two roles. He also welcomed a decision this week by lawmakers from his ruling coalition to strip his predecessor of his office in the lower house of parliament.
The SPD last month urged Schroeder to leave the party and said a process to kick him out was underway. Schroeder, who lost to Angela Merkel in the 2005 election, has defended Putin over apparent Russian atrocities in Ukraine, saying he didn't think those orders would have come from the Russian leader.
A debate has reportedly emerged within NATO circles over the possibility Ukraine could seize the momentum in its fight against Russia and take back Crimea and the Donbas region.
Following Russia's withdrawal from the Kyiv region to focus on the Donbas in Ukraine's east, NATO expects a "standstill for a while," an unnamed alliance official said.
But in comments also reported by Ukrainian media, the official told CNN: "I think [Ukraine] could [retake Crimea and the Donbas], yes. Not now, not soon, but if they can keep up the fight I think so."
Talk of the future of Crimea, which Russia annexed in 2014, was ramped up by Kyiv on Monday. It leapt upon a statement by Kremlin spokesperson Dmitry Peskov, who said Moscow had "no territorial disputes" with Finland or Sweden, which are seeking to join NATO.
However, Peskov did say that Ukraine joining the bloc would mean Russia would have a "territorial dispute" with an alliance member.
Oleksiy Arestovych, an advisor to Ukrainian President Volodymr Zelensky, said this was a significant change in language, with local news outlet Unian reporting that it suggested Russia is "morally preparing the population for the surrender of the peninsula."
Arestovych said that previously Crimea was not considered a "territorial dispute" for Moscow and that its status as part of Russia, which the world community disputes, had been secured by a "referendum of the people."
He said either Peskov "misspoke" or he is "changing the political vocabulary," which means "changing the political position." This could mean "a future peace agreement in which Crimea will be a 'territorial dispute.'"
Despite Arestovych's optimism, Joshua Tucker, director of the NYU Jordan Center for the Advanced Study of Russia said that he did not expect Crimea to be a feature of any deal to end the war.
"I would be shocked if Peskov was suggesting that Russia is prepared to acquiesce to Ukrainian control of Crimea as part of peace talks," he told Newsweek.
"From Russia's perspective, Crimea is not a territorial dispute with Ukraine—it is Russian territory," he said. "More likely he was referring to the Donbas region."
However, the U.S. ambassador to Ukraine, Kristina Kvien has also given an upbeat assessment of the chances that Ukraine could win back territory.
According to a translation, she told Ukrainskaya Pravda that given that Kyiv's forces had driven Russian troops back from the capital and from Kharkiv, "the assumption that it will expel the Russians from other occupied regions is not devoid of logic."
British magazine The Spectator reported that some in the U.K. security establishment believe Ukrainian President Volodymr Zelensky should try to push Russia out of Crimea, "not because the aim is realistic," but because it would tie up Russian forces and stop them "from recovering and re-arming." This came with the caveat that Ukraine using western-supplied equipment in Crimea would risk escalation.
"We are now at a critical juncture in which Ukrainians will have to decide whether to take Crimea back on the battlefield or be content with the victory against Russia they currently have," said Mai'a Cross, politics professor at Northeastern University, Boston.
"I don't think Russia will willingly give up Crimea because this would represent a serious blow and would be very difficult for Putin to explain domestically," she told Newsweek.
"There are a range of opinions emerging amongst Western powers on how this should end, but the Ukrainians will ultimately have the power to decide. I think they should act quickly and avoid having the war drag out."
Vladimir Putin's full-scale invasion of Ukraine is about to enter its fourth month with intelligence assessments painting a picture of a faltering Russian campaign.
On Wednesday, the U.S. think tank the Institute for the Study of War said Putin's forces would continue "to prioritize holding positions around the Russian border to prevent further Ukrainian advances north of Kharkiv City." Kharkiv is Ukraine's second-biggest city and is located in the Donbas.
On Thursday, the British defense ministry said that senior Russian commanders who are considered to have performed poorly in the war have been fired.
Senior Russian officials are scrambling to avoid culpability for the stalled invasion, which will put "further strain on Russia's centralized model of command and control" and make it "difficult for Russia to regain the initiative," the U.K. defense officials said.
Read the whole story
· · ·
Published Sunday, May 22, 2022 | 3:18 p.m.
Updated 17 minutes ago
KYIV, Ukraine (AP) — Russia pressed its offensive in eastern Ukraine on Sunday as Poland's president traveled to Kyiv to support the country's European Union aspirations, becoming the first foreign leader to address the Ukrainian parliament since the start of the war.
Lawmakers gave a standing ovation to President Andrzej Duda, who thanked them for the honor of speaking where "the heart of a free, independent and democratic Ukraine beats." Duda received more applause when he said that to end the conflict, Ukraine did not need to submit to conditions given by Russian President Vladimir Putin.
"Unfortunately, in Europe there have also been disturbing voices in recent times demanding that Ukraine yield to Putin's demands," he said. "I want to say clearly: Only Ukraine has the right to decide about its future. Only Ukraine has the right to decide for itself."
Duda's visit, his second to Kyiv since April, came as Russian and Ukrainian forces battled along a 551-kilometer (342-mile) wedge of the country's eastern industrial heartland.
After declaring full control of a sprawling seaside steel plant that was the last defensive holdout in the port city of Mariupol, Russia launched artillery and missile attacks in the region, known as the Donbas, seeking to expand the territory that Moscow-backed separatists have held since 2014.
To bolster its defenses, Ukraine's parliament voted Sunday to extend martial law and the mobilization of armed forces for a third time, until Aug. 23.
Ukrainian President Volodymyr Zelenskyy has stressed that the 27-member EU should expedite his country's request to join the bloc. Ukraine's potential candidacy is set to be discussed at a Brussels summit in late June.
France's European Affairs minister Clement Beaune on Sunday told Radio J it would be a "long time" before Ukraine gains EU membership, estimating it could take up to two decades.
"We have to be honest," he said. "If you say Ukraine is going to join the EU in six months, or a year or two, you're lying."
But Poland is ramping up efforts to win over other EU members who are more hesitant about accepting Ukraine into the bloc. Zelenskyy said Duda's visit represented a "historic union" between Ukraine, which declared independence from the Soviet Union in 1991, and Poland, which ended communist rule two years earlier.
"This is really a historic opportunity not to lose such strong relations, built through blood, through Russian aggression," Zelenskyy said. "All this not to lose our state, not to lose our people."
Poland has welcomed millions of Ukrainian refugees and become a gateway for Western humanitarian aid and weapons into Ukraine. It is also a transit point for some foreign fighters who have volunteered to fight the Russian forces.
"Despite the great destruction, despite the terrible crime and great suffering that the Ukrainian people suffered every day, the Russian invaders did not break you. They failed at it. And I believe deeply that they will never succeed," Duda told the Verkhovna Rada, Ukraine's legislature.
Duda credited the U.S. and President Joe Biden for unifying the West in supporting Ukraine and imposing sanctions against Moscow.
"Kyiv is the place from which one clearly sees that we need more America in Europe, both in the military and in this economic dimension," said Duda, a right-wing populist leader who clearly preferred former President Donald Trump over Biden in the 2020 election.
On the battlefield, Russia appeared to have made slow, grinding moves forward in the Donbas in recent days. It intensified efforts to capture Sievierodonetsk, the main city under Ukrainian control in Luhansk province, which together with Donetsk province makes up the Donbas. The Ukrainian military said Sunday that Russian forces had mounted an unsuccessful attack on Oleksandrivka, a village outside of Sievierodonetsk.
Sievierodonetsk came under heavy shelling, and Luhansk Gov. Serhii Haidai said the Russians were "simply intentionally trying to destroy the city... engaging in a scorched-earth approach."
Haidai said Moscow was concentrating forces and weaponry there to try to win control of Luhansk, bringing in forces from Kharkiv to the northwest, Mariupol to the south, and from inside Russia.
The sole working hospital in the city has only three doctors and supplies for 10 days, he said.
In a general staff morning report, Russia also said it was preparing to resume its offensive on Slovyansk, a city in Donetsk province that saw fierce fighting last month after Moscow's troops backed away from Kyiv.
In Enerhodar, a Russian-held city 281 kilometers (174 miles) northwest of Mariupol, an explosion Sunday injured the Moscow-appointed mayor at his residence, Ukrainian and Russian news agencies reported. Ukraine's Unian news agency said a bomb planted by "local partisans" wounded 48-year-old Andrei Shevchuk, whose lives near the Zaporizhzhia Nuclear Power Plant, Europe's largest.
With Russia claiming to have taken prisoner nearly 2,500 Ukrainian fighters from the Mariupol steel plant, concerns grew about their fate and that of the remaining residents of the city, now in ruins with more than 20,000 feared dead.
Relatives of the fighters have pleaded for them to be given rights as prisoners of war and eventually returned to Ukraine. Deputy Prime Minister Iryna Vereshchuk said Ukraine "will fight for the return" of every one of them.
The complete seizure of the Azovstal steel plant, a symbol of Ukrainian tenacity, gave Putin a badly wanted victory in the war he began nearly three months ago, on Feb. 24.
Denis Pushilin, the pro-Kremlin head of the self-proclaimed Donetsk People's Republic, vowed that the Ukrainian fighters from the plant would face tribunals. He said foreign nationals were among them, although he didn't provide details.
Ukraine's government has not commented on Russia's claim of capturing Azovstal. Ukraine's military had told the fighters their mission was complete and they could come out. It described their extraction as an evacuation, not a mass surrender.
Mariupol Mayor Vadim Boychenko warned that the city faces a health and sanitation "catastrophe" from mass burials in shallow pits as well as the breakdown of sewage systems. An estimated 100,000 of the 450,000 people who lived in Mariupol before the war remain.
Ukrainian authorities have alleged Russian atrocities there, including the bombings of a maternity hospital and a theater where hundreds of civilians had taken cover.
Meanwhile, a Ukrainian court was expected to reach a verdict Monday for a Russian soldier who was the first to go on trial for an alleged war crime. The 21-year-old sergeant, who has admitted to shooting a Ukrainian man in the head in a village in the northeastern Sumy region on Feb. 28, could get life in prison if convicted.
Ukrainian Prosecutor General Iryna Venediktova has said her office was prosecuting war crimes cases against 41 Russian soldiers for offenses that included bombing civilian infrastructure, killing civilians, rape and looting. It said it was looking into more than 10,700 potential war crimes involving over 600 suspects, including Russian soldiers and government officials.
In other developments, Ukraine's first lady, Olena Zelenska, gave a rare interview to national broadcaster ICTV alongside her husband and said she has hardly seen him since the war began.
"Our family, like all Ukrainian families, is now separated," she said, adding that she speaks to him mostly by phone.
"Unfortunately, we cannot sit together, have dinner with the whole family, talk about everything," she said.
Zelenskyy called the interview itself "a date on air," and the couple, who have two children, joked in front of the journalists.
"We are joking, but we are really waiting, like everyone else, to be reunited, like all families in Ukraine who are separated now, waiting for their relatives and friends who want to be together again," he said.
___
Becatoros reported from Donetsk. Associated Press journalists Yuras Karmanau in Lviv, Andrea Rosa in Kharkiv and other AP staffers around the world contributed.
___
Follow AP's coverage of the war in Ukraine: <a href="https://apnews.com/hub/russia-ukraine" rel="nofollow">https://apnews.com/hub/russia-ukraine</a>
Read the whole story
· · · · · ·
The former head of British intelligence agency MI6 is predicting Russian President Vladimir Putin may not be in power very much longer as the Russia/Ukraine conflict continues.
Sir Richard Dearlove also addressed the rumors that the leader's failing health could be what spells the end of his decades-long political career.
Article continues below advertisement
In a conversation with One Decision Podcast, Dearlove explained committing Putin to a long term medical facility could be an "elegant" way to remove him from power as opposed to a more violent or dramatic solution.
"I'm really going to stick my neck out. I think he'll be gone by 2023," he predicted. "Probably into the sanatorium, from which he will not emerge as leader of Russia."
Article continues below advertisement
He also noted Moscow doesn't have a plan in place for who will immediately replace Putin, but suggested Security Council of Russia Nikolai Patrushev would likely be involved in the transition.
"If my thesis were fulfilled and Putin did disappear into a sanatorium, I think he's the likely stand in," he added. "And of course the stand in this scenario probably becomes permanent. I mean, you know there is no succession in the Russian leadership. They certainly don't succession plan."
Article continues below advertisement
Dearlove isn't the only one speculating on the state of Putin's health. As Radar previously reported, a Russian oligarch stated the politician was "very ill with blood cancer," as other sources claimed he is suffering from a number of illnesses from Parkinson's disease to various forms of dementia.
Ex British spy Christopher Steele alleged Putin is so unwell at the moment that he needs to be under nonstop medical care as he struggles to continue his political duties.
"He's constantly accompanied around the place by a team of doctors," Steele said in an interview with LBC Radio, noting his security council meetings are reportedly being broken up into much smaller increments so that he can receive medical treatment in between them. "And so clearly he is seriously ill, I mean how terminal or incurable it is not clear, we can't be entirely sure."
American director Doug Liman has signed on to direct a limited-run television series based on a nonfiction book by an award-winning Israeli journalist that, in part, details the history of targeted killings by the Mossad spy agency.
As described in Ronen Bergman's "Rise and Kill First," the series will track the Mossad spy agency's partnership with former Nazi Waffen SS lieutenant colonel Otto Skorzeny, which was formed to sabotage the plan of Egyptian ruler Gamal Abdel Nasser to hire ex-Nazi scientists to develop a missile program that could pose an existential threat to Israel.
"This is the ultimate spy story, replete with the original James Bond, a nascent Mossad and Israel facing its extinction," Liman told Variety.
State of Jerusalem: The Maqdasyin
Liman, who is Jewish, directed such popular movies as "Bourne Identity," "Mr. and Mrs. Smith" and "Edge of Tomorrow."
He will work alongside New York-based production company Story Syndicate, headed by Dan Cogan and Liz Garbus, which produced the acclaimed "Britney vs Spears"; and Israeli production company Abot Hameiri, headed by Guy Hameiri and Eitan Abot, which is behind the Israeli series "Shtisel."
Get The Times of Israel's Daily Edition
by email and never miss our top stories
By signing up, you agree to the
terms
"It is an extraordinary spy-thriller and character drama, and we're so excited to partner with Doug and Guy to bring it to life," Cogan and Garbus said.
Hameiri told Variety that he was looking forward to adapting one of the most "controversial and thrilling stories in Israel's history."
"It's incredibly exciting to be working with Doug and Dan who share an irresistible vision for this project and are the perfect creative team to bring this dramatic story to life," he added.
Read more: How Israel's leaders use targeted killings to try to 'stop history'
Skorzeny was a close associate of Adolf Hitler. He led the Gran Sasso raid in September 1943, a successful rescue of Italian dictator Benito Mussolini after the Grand Council of Fascism had imprisoned him.
Skorzeny later earned the nickname "the most dangerous man in Europe."
In the 1960s, Mossad established its relationship with the former senior Nazi officer after Nasser boasted of his long-range rockets.
"Rise and Kill First" was widely acclaimed upon its release, becoming Economist Book of the Year and the 2018 National Jewish Book Award.
Read the whole story
· · · · ·
Next Page of Stories
Loading...
Page 2
The unofficial start of summer came a week early this year, as near-record temperatures sent New Yorkers to the beaches Saturday.
The unusually hot weather will continue on Sunday, another potentially record-breaking day in the early-season heat wave.
Temperatures soared to 89 degrees in Central Park by 3 p.m. Saturday, short of the 93-degree record for the date.
Record or not, the heat had many at Coney Island upset the water was off-limits, because there were no lifeguards. City beaches won't be staffed until Saturday, the start of Memorial Day weekend.
"It's a real bummer, after running 13.1 miles, I was sad to not be able to swim more than a minute or two," said Samantha Carter, 28, who finished the Brooklyn Half Marathon before diving into the ocean, only to be booted from the water with the rest of the crowd "But I guess safety comes first."
"It's beautiful weather," said Daniel Velasquez, 27, who was visiting from Dallas to watch a friend run the race. "They should let us be in there."
Sunday, the record 96 degrees may be challenged, though Fox Weather meteorologist Marissa Lautenbacher put the forecast a little lower, at 91.
"People will probably have to start turning on their air conditioning," Lautenbacher said, noting that the high temperatures prompted a heat advisory for the region.
Temps will drop back to the 70s on Monday, closer to normal for late May.
As Russia's invasion of Ukraine unfolded, Patriarch Kirill I, the leader of the Moscow-based Russian Orthodox Church, had an awkward Zoom meeting with Pope Francis.
The two religious leaders had previously worked together to bridge a 1,000-year-old schism between the Christian churches of the East and West. But the meeting, in March, found them on opposing sides of a chasm. Kirill spent 20 minutes reading prepared remarks, echoing the arguments of President Vladimir Putin of Russia that the war in Ukraine was necessary to purge Nazis and oppose NATO expansion.
Francis was evidently flummoxed. "Brother, we are not clerics of the state," the pontiff told Kirill, he later recounted to the Corriere della Sera newspaper, adding that "the patriarch cannot transform himself into Putin's altar boy."
Today, Kirill stands apart not merely from Francis, but from much of the world. The leader of about 100 million faithful, Kirill, 75, has staked the fortunes of his branch of Orthodox Christianity on a close and mutually beneficial alliance with Putin, offering him spiritual cover while his church — and possibly he himself — receives vast resources in return from the Kremlin, allowing him to extend his influence in the Orthodox world.
To his critics, the arrangement has made Kirill far more than another apparatchik, oligarch or enabler of Putin, but an essential part of the nationalist ideology at the heart of the Kremlin's expansionist designs.
Kirill has called Putin's long tenure "a miracle of God" and has characterized the war as a just defense against liberal conspiracies to infiltrate Ukraine with "gay parades."
"All of our people today must wake up — wake up — understand that a special time has come on which the historical fate of our people may depend," he said in one April sermon. "We have been raised throughout our history to love our fatherland, and we will be ready to protect it, as only Russians can defend their country," he said to soldiers in another.
Kirill's role is so important that European officials have included him on a list of individuals they plan to target in an upcoming — and still in flux — round of sanctions against Russia, according to people who have seen the list.
Such a censure would be an extraordinary measure against a religious leader, its closest antecedent perhaps being the sanctions that the United States leveled against Iran's supreme leader, Ayatollah Ali Khamenei.
For more than a decade, Kirill's critics have argued that his formative experience of religious repression during the Soviet era had tragically led him into Putin's empowering and ultimately inescapable embrace, turning the Russian Orthodox Church under Kirill's leadership into a corrupted spiritual branch of an authoritarian state.
Sanctions, while likely to be seen within Russia and its church as merely further evidence of hostility from the godless West, have the potential to place a finger on the scale of the shifting balance of power within the often bitterly divided Orthodox Church.
"This is new," said Enzo Bianchi, an Italian Catholic prelate who first met Kirill in the late 1970s at conferences he organized to promote reconciliation with the Orthodox Church.
Bianchi worried that imposing sanctions on a religious leader could set a dangerous precedent for "political interference in the church." Still, he considered Kirill's alliance with Putin disastrous.
All of which has raised the question of why Kirill has so thoroughly aligned himself with Russia's dictator.
Part of the answer, close observers and those who have known Kirill say, has to do with Putin's success in bringing the patriarch to heel as he has other important players in the Russian power structure. But it also stems from Kirill's own ambitions.
Kirill has in recent years aspired to expand his church's influence, pursuing an ideology consistent with Moscow being a "Third Rome," a reference to a 15th-century idea of Manifest Destiny for the Orthodox Church, in which Putin's Russia would become the spiritual center of the true church after Rome and Constantinople.
It is a grand project that dovetails neatly with — and inspired — Putin's mystically tinged imperialism of a "Russkiy Mir," or a greater Russian world.
"He managed to sell the concept of traditional values, the concept of Russkiy Mir, to Putin, who was looking for conservative ideology," said Sergei Chapnin, a senior fellow in Orthodox Christian studies at Fordham University who worked with Kirill in the Moscow Patriarchate.
Born Vladimir Mikhailovich Gundyaev at the end of World War II, Kirill grew up, like Putin, in a small St. Petersburg apartment during the Soviet era. But while Putin has painted himself as a brawling urchin, Kirill came from a line of churchmen, including a grandfather who suffered in the gulags for his faith.
"When he returned, he told me, 'Don't be afraid of anything but God,'" Kirill once said on Russian state television.
Like practically all elite Russian clerics of the era, Kirill is believed to have collaborated with the KGB, where Putin learned his early trade.
Kirill quickly became someone to watch in Russian Orthodox circles, representing the church in 1971 at the World Council of Churches in Geneva, which allowed him to reach out to Western clerics from other Christian denominations.
"He was always open to dialogue," said Bianchi, who remembered Kirill as a thin monk attending his conferences.
Traditionalists were initially wary of Kirill's reformist style; he held megachurchlike events in stadiums and amplified his message and popularity on a weekly television show starting in 1994.
But there were also early signs of a deep conservatism. Kirill was at times appalled by Protestant efforts to admit women to the priesthood and by what he depicted as the West's use of human rights to "dictatorially" force gay rights and other anti-Christian values on traditional societies.
In 2000, the year Putin took power in Moscow, Kirill published a mostly overlooked article calling the promotion of traditional Christian values in the face of liberalism "a matter of preservation of our national civilization."
In December 2008, after his predecessor Aleksy II died, Kirill spent two months touring — critics say campaigning — in the Russian monasteries that kept the flame of conservative doctrine. It worked, and in 2009, he inherited a church in the middle of a post-Soviet reawakening.
Kirill gave a major speech calling for a "Symphonia" approach to church and state divisions, with the Kremlin looking after earthly concerns and the church interested in the divine.
At the end of 2011, he lent his voice to criticism against fraudulent parliamentary elections by defending the "lawful negative reaction" to corruption and said that it would be "a very bad sign" if the Kremlin did not pay attention.
Soon afterward, reports of luxurious apartments owned by Kirill and his family surfaced in the Russian media. Other unconfirmed rumors of billions of dollars in secret bank accounts, Swiss chalets and yachts began to swirl.
A news website dug up a photograph from 2009 in which Kirill wore a Breguet Réveil du Tsar model watch, worth about $30,000, a marker of membership to the Russian elite.
After his church sought to airbrush the timepiece out of existence and Kirill denied ever wearing it, its remaining reflection on a polished table prompted an embarrassing apology from the church.
Rev. Cyril Hovorun, an Orthodox priest who was a personal assistant to Kirill for a decade, said the tarnishing of the patriarch's reputation was interpreted by Kirill as a message from the Kremlin not to cross the state.
Kirill drastically changed direction, giving full support and ideological shape to Moscow's ambitions.
"He realized that this is a chance for the church to step in and to provide the Kremlin with ideas," said Hovorun, who resigned in protest at that time. "The Kremlin suddenly adopted the language of Kirill, of the church, and began speaking about traditional values" and how "Russian society needs to rise again to grandeur."
Hovorun, now a professor of ecclesiology, international relations and ecumenism at University College Stockholm, said Kirill took Putin's talk of being a believer with a grain of salt.
"For him, the collaboration with the Kremlin is a way to protect some kind of freedom of the church," he said. "Ironically, however, it seems that under his tenure as the patriarch, the church ended up in a situation of captivity."
Steadily, the line between church and state blurred.
In 2012, when members of the feminist punk band Pussy Riot staged a "Punk Prayer" in Moscow's Christ the Saviour Cathedral to protest the entanglement of Putin and Kirill, Kirill seemed to take the lead in pushing for the group's jailing. He also explicitly supported Putin's presidential bid.
His church reaped tens of millions of dollars to reconstruct churches and state financing for religious schools. The St. Basil the Great Foundation of Konstantin Malofeev, a Russian Orthodox oligarch close to Putin, paid for the renovation of the Moscow headquarters of the church's department of external church relations, which Kirill used to run.
Kirill raised taxes significantly — and with no transparency — on his own churches, while his own personal assets remained classified. Chapnin, who had been personally appointed by Kirill to run the church's official journal, began criticizing him and was fired in 2015.
Like Putin's Kremlin, Kirill's church flexed its muscles abroad, lavishing funds on the Orthodox Patriarchates of Jerusalem and Antioch, based in Syria. Those investments have paid off.
This month, the Antioch Patriarchate publicly opposed sanctions against Kirill, giving a predicate to Prime Minister Viktor Orban of Hungary, arguably the closest European leader to Putin, to this week vow that he would block any sanctions against Kirill.
But for Kirill, Moscow's status in the Orthodox world is perhaps of primary importance.
The Great Schism of 1054 split Christianity between the Western church, loyal to the pope in Rome, and the Eastern church in Constantinople. In the ensuing centuries, the Constantinople patriarch, with his seat in present-day Istanbul, maintained a first-among-equals status among Eastern Orthodox churches, but others became influential, including Moscow.
Moscow's invasion of eastern Ukraine in 2014 led the already unhappy Ukrainian Orthodox Church to break from centuries of jurisdiction under Moscow, costing it about one-third of its parishes. Recognition of the Ukrainian church by the Ecumenical Patriarchate of Constantinople fueled tensions between Moscow and Constantinople.
The internal church war has also spilled into the military one, with Moscow using the protection of the Orthodox faithful in Ukraine who remain loyal to Kirill as part of the pretext for invasion.
Putin's war and Kirill's support for it now appear to have diminished their shared grand project. Hundreds of priests in Ukraine have accused Kirill of "heresy." The threat of European Union sanctions looms. Reconciliation with the Western church is off the table.
Yet Kirill has not wavered, calling for public support of the war so that Russia can "repel its enemies, both external and internal." And he smiled broadly with other loyalists in Putin's inner circle May 9 during the Victory Day parade in Moscow.
Some say he has no choice if he wants to survive.
"It's a kind of mafia concept," Chapnin said. "If you're in, you're in. You can't get out."
Read the whole story
· · · · · · · · ·
'Madman Despot' Theory
Only Serves to Embolden Vladimir Putin
25 April 2022
Dimitris Dimitriadis and Iain Overton explore how accusations of insanity serve to strengthen the Russian President's hand in Ukraine
The Russian President, if commentators are to be believed, is "deranged", "possibly crazed", and in the grips of "hubris syndrome" and "COVID brain fog". But to what degree has this psychological profiling of Vladimir Putin inadvertently strengthened the tyrant's hand?
Quite a bit, potentially.
In the MacManus theory – a concept published in 2021 by Roseanne W McManus, a professor at Pennsylvania State University, following a major review of leaders' reputations for madness – it was found that perceived madness could be harmful in crisis bargaining. A widespread perception of madness was an advantage, especially with an autocrat backed by a giant military, she wrote.
Admittedly, some see Putin as anything but a wild dictator with a loose finger on the nuclear button. Former Russian Foreign Minister Andrei Kozyrev has described him as "a rational actor" whose invasion of Ukraine is "horrific but not irrational". But many others have depicted a man on the edge of lunacy, and such attempts cast a long shadow over his words and deeds.
Such armchair psychoanalysis must be resisted.
These attempts to put Putin on the couch are, at best, speculative leaps that make him look more erratic, unstable and unpredictable than warranted. And this may be in his interest: because as long as the Western press – and to an extent its leaders – perceive him to be unhinged and fundamentally irrational, Putin will know that he can (probably) get away with more.
Indeed, depicting the Russian leader as deranged is an exercise in speculation that arguably says more about his commentators than their subject. It suggests one of two things: either that they do not understand him – or that they do not want to. The former perhaps cannot be helped (we never fully divine the contents of another person's mind), the latter is obviously more problematic.
The framing of a despot as mad has a long tradition but is all too often reductive and offensive to people with real mental health challenges. The depiction can also produce grotesque, irrational foreign villains and therefore geopolitical mistakes.
Saddam Hussein was painted as erratic and unpredictable, despised by his own people. And when the 'weapons of mass destruction' lie was used as a reason to invade Iraq, much of the Western press took it at face-value – a case of collective confirmation bias owing to a widespread investment in Hussein's madness.
Today, the truth is that Putin's motivation in invading Ukraine is more nuanced and strategic than madness permits. And, while a great deal has also been made of his obscure ideological convictions, his antediluvian desire to reunite the two countries and his strange obsession with Kyiv (often described as the "mother of Russian cities"), these are not in themselves indications of mental instability – even if they are entirely wrong-headed.
In the end, Putin is reduced by some to a caricature of mental pathology and warped ideology.
---
The Russian Rationale
Some leaders knew all too well the virtues of being seen as slightly unhinged. Yet, when former US President Richard Nixon tried to persuade the world that he was mad – and wasn't above pressing the nuclear button to stop communist aggression – no one bought it. Nixon was outed as a hard pragmatist. Why not Putin?
For all the unspeakable atrocities and war crimes that many say have been committed in the past two months, there was nothing fundamentally irrational about the invasion of Ukraine. Desperate? Maybe. Abhorrent? Undoubtedly. But not unthinkable, and certainly not deranged.
The invasion must be seen in the context of a country running out of options. Russia is a petrochemical state – a pariah among an increasingly broad tent of countries committing to net zero and renewable energy. Global politics and climate change dictate that fossil fuels, which currently fill the Russian state's coffers, are a dwindling source of revenue. Meanwhile, climate change, the same phenomenon that Russia is refusing to tackle, is threatening to devour three-quarters of its territory that lies in the arctic north.
Invading Ukraine does not solve climate change but it could, in theory, win Russia immense geopolitical leverage over global food and energy markets. Indeed, Ukraine is one of the world's largest exporters of wheat, with reliable year-round access to the Black Sea, a key trade route.
Known as the 'breadbasket of Europe', the country is also home to incredibly fertile 'black earth' (chernozem) covering an area larger than Italy – and vast, sprawling flatlands which, for decades if not centuries, have been part of the nationalist dream of Russian invaders.
This type of nationalism is not rooted in history or jingoism but hard-nosed pragmatism.
Together with Ukraine, Russia could control a-quarter of globally traded wheat, and even larger chunks of the global barley and maize markets – a dependency that threatens to bring countries in middle Africa and north Africa to their knees, with the World Trade Organisation foreshadowing bread riots, violence and social unrest.
Meanwhile, Russia is already weaponising oil and gas – its main export – as a means of economic warfare. This is a response, in the Kremlin's narrative, to Western sanctions and a stark reminder of just how dependent Europe still is on Russia to keep the heating on. Putin knows that Europe's attempt to wean itself off Russian energy will be long and painful for its electorates, and he is pressing leaders where it hurts the most.
It seems as if it will simply be a matter of time before he decides to do the same with wheat and other critical food stuffs, including barley and cereal. In a world in which climate change has rendered food security ever-more elusive, an autocrat who can credibly threaten starvation – at least among certain countries – or serious food upheaval, is a force to be reckoned with.
While that may seem like a far-cry from the current realities of the conflict, it is in line with a broader, long-term strategic plan – one that a deranged mind would simply not be capable of hatching. But, as Niccolò Machiavelli remarked, "at times it is a very wise thing to simulate madness".
Unless Western journalists resist the sensationalist urge to depict Putin as a madman – and seriously engage with the nuances of Russian aggression – he may yet succeed.
This article was produced by the Byline Intelligence Team – a collaborative investigative project formed by Byline Times with The Citizens. If you would like to find out more about the Intelligence Team and how to fund its work, click on the button below.
OUR JOURNALISM RELIES ON YOU
Byline Times is funded by its subscribers. Receive our monthly print edition and help to support fearless, independent journalism.
Read the whole story
· · · · · · · · ·
Drone footage shows Ukraine aerial blast Russian invaders
0 seconds of 31 seconds
Volume 0%
Press shift question mark to access a list of keyboard shortcuts
Fullscreen/Exit Fullscreen
f
Next Up
Ukraine claims to have hit Russian T-90 tank using drone
01:01
00:01
00:29
00:31
More Videos
01:01
Ukraine claims to have hit Russian T-90 tank using drone
00:47
Ukraine: Russia beginning to admit progress is slow says expert
01:51
Ukrainian helicopters appear to shoot rockets at Russian forces
00:34
Ukraine showcases British Brimstone missiles in action
00:46
Putin's Russian army has 'already lost' the war says Ukrainian MP
00:58
Vladimir Putin 'not moving around as easily' says Lord Dannatt
Close
Sign up for our news briefing, including a daily special Russia-Ukraine edition
We use your sign-up to provide content in ways you've consented to and to improve our understanding of you. This may include adverts from us and 3rd parties based on our understanding. You can unsubscribe at any time. More info
The claims were made by Christopher Steele, who was in charge of the Russian desk at MI6 for three years between 2006 and 2009. Speculation about the Russian leader's health has reached fever pitch in recent weeks. An unnamed Russian oligarch reportedly said Putin was "very ill with blood cancer" in a leaked audio recording that was published by the US magazine New Lines.
Despited repeated assertions by the Kremlin that the Russian despot is fighting fit, the rumours have refused to go away.
In an interview this week with LBC, Mr Steele said the Russian president was "increasingly ill" and had a team of doctors on hand at all times.
The former spy also claimed that Putin's illness was creating a power vacuum at the heart of Russian politics, which threatened to undermine his regime.
He explained: "Our understanding is that there's increasing disarray in the Kremlin and chaos.
"There's no clear political leadership coming from Putin, who is increasingly ill, and in military terms, the structures of command and so on are not functioning as they should."
He added: "What we do know is that he's constantly accompanied around the place by a team of doctors."
VLADIMIR PUTIN is facing a fight to stay on his throne
Putin with his military top brass
Mr Steele said the Russian president often had to leave government meetings early to receive medical treatment.
He noted: "It's certainly having a very serious impact on the governance of Russia at the moment."
Ukraine's military intelligence chief suggested that Kremlin insiders were already plotting to remove the Russian leader.
Major General Kyrylo Budanov told Sky News last week that a coup was underway and could not be stopped.
He said: "This process has already been launched.
READ MORE: Russian state host rages over Brussels being an 'branch of NATO'
Ukraine War
Ukraine War
Russia - Ukraine military comparison
Local governor Serhiy Haidai said the Russians were "destroying" the city as they gradually surrounded it.
Writing on the messaging app Telegram, he said his troops had repelled 11 attacks on the frontline - with eight tanks among the Russian vehicles destroyed.
Meanwhile Ukrainian president Volodymyr Zelensky said today that the war can only be resolved through "diplomacy", amid a deadlock in negotiations between Kyiv and Moscow.
Speaking on Ukrainian TV, he said: "The end will be through diplomacy.
"The war will be bloody, there will be fighting, but it will only definitively end through diplomacy."
Read the whole story
· · · · · · · · · · ·
Next Page of Stories
Loading...
Page 3