The fall of Nagorno-Karabakh: "In this near-total information blackout, with no independent media access and limited internet connectivity, rumors of Azerbaijani atrocities have spread. One woman claimed that Azerbaijani troops had beheaded her three young children in front of her; another said that the same had happened to a Karabakh Armenian soldier."
Michael Novakhov's favorite articles
After 32 years, the de facto independence of the Republic of Nagorno-Karabakh is reaching its end.
The tense and often-violated ceasefire that had governed the region since the end of the 2020 Second Karabakh War was overwhelmingly violated by Azerbaijan around 1pm local time on Tuesday. Azerbaijani military units, which had been gathering near the line of contact in Nagorno-Karabakh and on the borders of Armenia for weeks, launched a massive assault across all areas of the Nagorno-Karabakh frontline.
Artillery, precision missile strikes and airstrikes struck the beleaguered units of the Artsakh Defence Army, as the breakaway region's military forces are known, while Azerbaijani infantry launched an offensive on the ground.
24 hours later, it was all over. Weakened by nine months of siege and starvation, without any supply lines to the outside world and hopelessly outmatched by Azerbaijan's modern military, the president of the Republic of Artsakh, Samvel Shahramanyan, announced that his government had accepted the demands of Azerbaijani President Ilham Aliyev. The Artsakh Defence Army would be dissolved, its weapons would be handed over, and the region would, finally and definitively, come under Azerbaijani control.
In a sense, all of this was expected. Nagorno-Karabakh and its ally, Armenia, had suffered a devastating defeat in the 2020 war. Much of Nagorno-Karabakh had been captured – around 75% of the lands held by Karabakh Armenians before 2020 were conquered by Azerbaijan or ceded to them in the ceasefire agreement. The Armenian army, reeling from its losses, had been forced out of the conflict, left struggling to repel even the Azerbaijani incursions into Armenia itself.
The nine months of Azerbaijani blockade that began in December 2022 had been met with indifference from the international community, with 'urges' and 'calls' for Azerbaijan to reopen the Lachin Corridor – Nagorno-Karabakh's single lifeline to the outside world – but no consequences when Azerbaijan refused to do so, ignoring even the International Court of Justice ruling on the matter.
The Russian peacekeeping mission, entrusted with ensuring that road remained open and active, similarly demurred from any real attempts to unblock it. Aliyev clearly read these signals – that there would be no consequences for violating yet another tenet of the 2020 ceasefire – and sent his army in for the kill.
Massive casualties
At the time of writing, so much is still unclear. The 24-hour war involved massive casualties: Nagorno-Karabakh's authorities have confirmed over 200 dead and 400 wounded from their side, a number that is sure to rise as more bodies are found, while Azerbaijani social media reports place the number of Azerbaijan casualties at over 150.
What exactly happens next is anyone's guess, including the people of Nagorno-Karabakh themselves. In the wake of the Azerbaijani assault and subsequent capture of numerous villages and key roads, tens of thousands of the region's 120,000 inhabitants have been displaced. Stepanakert is overrun, with every public building hosting dozens of families; the city's airport, the site of the main Russian peacekeeping base, is an even more dire site, with thousands of civilians now encamped there in the open air, having fled from the Azerbaijani soldiers who captured their villages.
Other areas are entirely isolated: the towns of Martuni and Martakert, Nagorno-Karabakh's second- and third-largest settlements, are surrounded by Azerbaijani forces, their populations unable to escape and with little known about their condition.
In this near-total information blackout, with no independent media access and limited internet connectivity, rumors of Azerbaijani atrocities have spread. One woman claimed that Azerbaijani troops had beheaded her three young children in front of her; another said that the same had happened to a Karabakh Armenian soldier. A woman named Sofik, from the Karabakh village of Sarnaghbyur, described in video testimony how Azerbaijani artillery bombardment of her village had killed at least five children and wounded 13 more.
There is little verification or ability to confirm these claims, but there is ample precedent for them: Azerbaijani troops have previously filmed themselves beheading elderly Karabakh Armenian civilians, have executed groups of POWs, and indiscriminately bombarded Karabakh settlements. In the coming days, videos of atrocities committed over the past few days are likely to come to light.
The ultimate fate of the population of Nagorno-Karabakh is similarly unclear. While Azerbaijani officials have said that civilians will be allowed to stay there unharmed, few, if any, of the locals believe them.
Armenian Prime Nikol Pashinyan stated in a speech on Thursday that a mass evacuation was "not plan A nor plan B," and that he hoped the Karabakh Armenians would still be able to live a "safe and dignified" life there, but that Armenia was ready and able to accept 40,000 families if the need arose.
More despair than revolution
The view of Nagorno-Karabakh's residents is a sharply different one. Ashot Gabrielyan, a local teacher who has documented life in Nagorno-Karabakh under the blockade, summed up the local community's views in an Instagram post on Friday. "We, the people in Artsakh, need a humanitarian corridor to leave [to Armenia]," he wrote. "We are not ready to live with a country [Azerbaijan] which starved us, then killed us. We NEED to leave."
The catastrophic situation has understandably led to political unrest in Armenia itself. On Tuesday night, as the Azerbaijani offensive into Nagorno-Karabakh was still going strong, thousands gathered in Yerevan's Republic Square, a common spot for demonstrations in the capital. The clashes reached a rare level of violence, with police deploying stun grenades against the crowd at one point; 16 policemen and 18 civilians were wounded in the event.
But the mood was more despair than revolution. While many of those in attendance demanded the resignation of the government, few had any suggestions for what should be done differently.
"Nikol [Pashinyan] led us to this horrible situation, this catastrophe," said Tigran, one of those in attendance. "He must resign." Another attendee, Daniella, a 20-year old student from Nagorno-Karabakh, had a different take. "I don't know what [the government] can even do [about this]," she said. "My family are still there [in Karabakh] and I'm very worried for them, but I don't know that violence here [in Yerevan] will help anything," she said.
The public paralysation is exacerbated by Russia, which has come out staunchly against the Armenian government and sought to pin the entire blame for the present tragedy in Nagorno-Karabakh on Pashinyan. A series of Kremlin media guidelines for Russian state media was leaked to the Russian opposition outlet Meduza, in which Russian government publications are instructed to blame the Azerbaijani assault on "Armenia and its Western partners".
Mass public outrage at Russia and its absent peacekeepers in both Armenia and Nagorno-Karabakh has been fanned further by posts by top Russian propagandists such as Margarita Simonyan and Vladimir Solovyov, who shared identical Telegram posts suggesting that Armenians should overthrow the Pashinyan government.
Armenian journalist Samson Martirosyan summed up the mood succinctly in a Twitter post. "Most people in Armenia don't know what to do, caught between Pashinyan and [the] opposition. By going to protests, you would stir up chaos, which serves Russia and Azerbaijan. Not going would mean silently agreeing with Pashinyan's disastrous policies," Martirosyan wrote.
Meanwhile, the 120,000 inhabitants of Nagorno-Karabakh await the outcome of the surrender negotiations currently taking place between their leadership and that of Azerbaijan in the Azerbaijani city of Yevlakh.
There are few reasons for optimism: Nagorno-Karabakh presidential advisor David Babayan said on Friday that there were "no concrete results" from Baku on either security guarantees for the population of Karabakh or regarding amnesty for its soldiers and leaders, all of whom Azerbaijan regards as criminals and terrorists.
The Azerbaijani army currently sits at the entrances to Stepanakert, poised to enter. It is difficult to imagine the scenes that will result when that happens.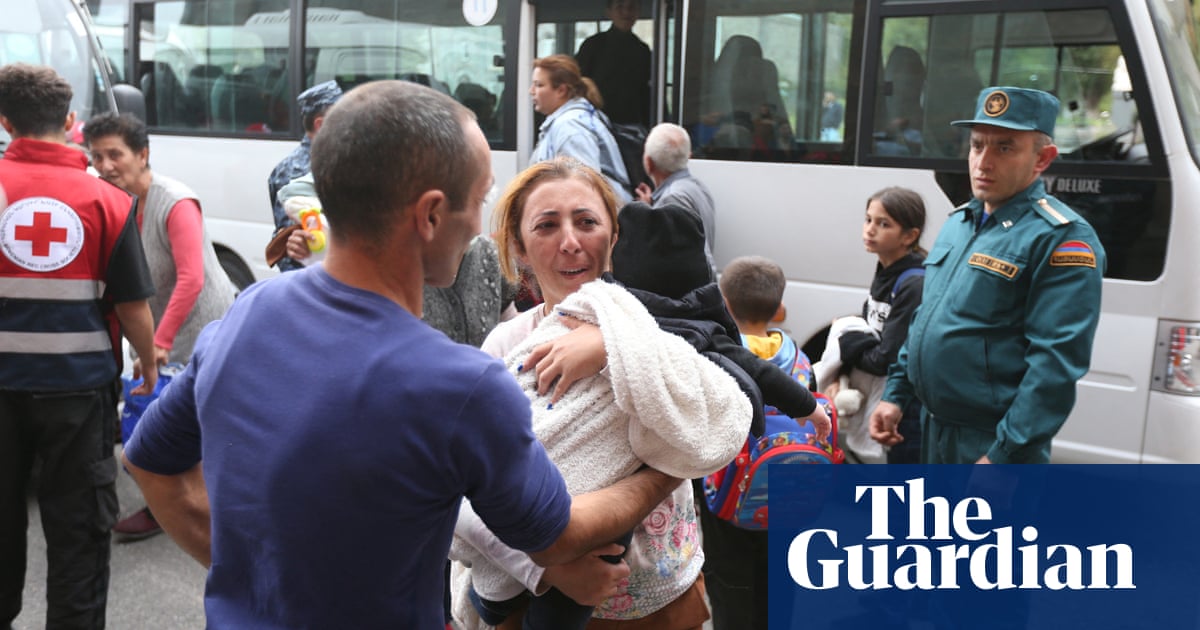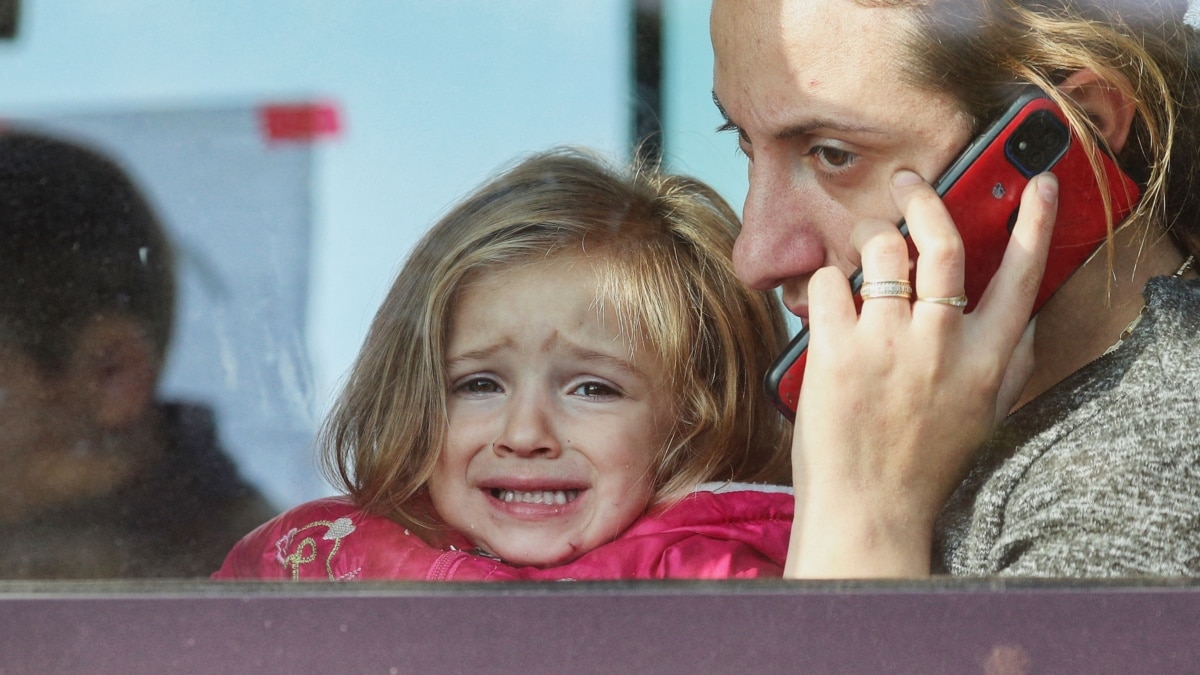 Link has been copied to clipboard
Search operations for servicemen and civilians who died and for those who are considered missing since the military operations have been ongoing in the entire territory of Artsakh (Nagorno-Karabakh) since September 21, reports the Artsakh State Service for Emergency Situations.
On September 21, a dead body of a civilian was found in Stepanakert, capital of Artsakh.
On September 22, a wounded serviceman was found and evacuated from Ghaybalishen village of Shushi region, and the body of two fallen servicemen in Charektar village.
On September 23, a total of 68 dead bodies were retrieved, four of which were civilians—two children and an elderly couple—from Sarnaghbyur village of Askeran region.
On the same day, two persons were found in Nakhijevanik and Sarushen villages; their lives are not in danger.
And on September 24, a total of 34 dead bodies were retrieved, and three civilians were found in Shosh village of Askeran region.
Samantha Power, Administrator of the United States Agency for International Development (USAID), arrived Monday in Armenia to affirm US. support for Armenia's sovereignty, independence, territorial integrity, and democracy, and to address humanitarian needs stemming from the recent violence in Nagorno-Karabakh, Armenian News-NEWS.am has learned from the US embassy in Armenia.
Administrator Power is joined by Yuri Kim, US Department of State Acting Assistant Secretary for Europe and Eurasian Affairs.
"The United States continues to support Armenia as it advances a dignified and durable peace in the region. The United States is deeply concerned about reports on the humanitarian conditions in Nagorno-Karabakh and calls for unimpeded access for international humanitarian organizations and commercial traffic," the aforesaid embassy added.
The same day that Azerbaijan celebrated the surrender of separatist Armenian fighters in Nagorno-Karabakh, many in the breakaway region's capital spent the evening throwing stacks of paper onto a fire.
"One of the main things that people were doing in Stepanakert was burning all the possible documentation that could become evidence for the Azerbaijani authorities that they personally were part of the de facto government," Olesya Vartanyan, Crisis Group's senior analyst for the South Caucasus, told CNN.
"They believe that this could lead to their persecution," she said.